Café Ome Jan in Volendam
The beautiful town of Volendam is situated along the IJsselmeer. This picturesque fishing village is known to holiday makers, tourists and locals because of its beautiful harbour, the fish trade, the authentic Dutch character, traditional dress and, lest we forget: pleasant hospitality! Come and experience Volendam for yourself and don't forget to visit the authentic Dutch pub behind the dyke: Café Ome Jan!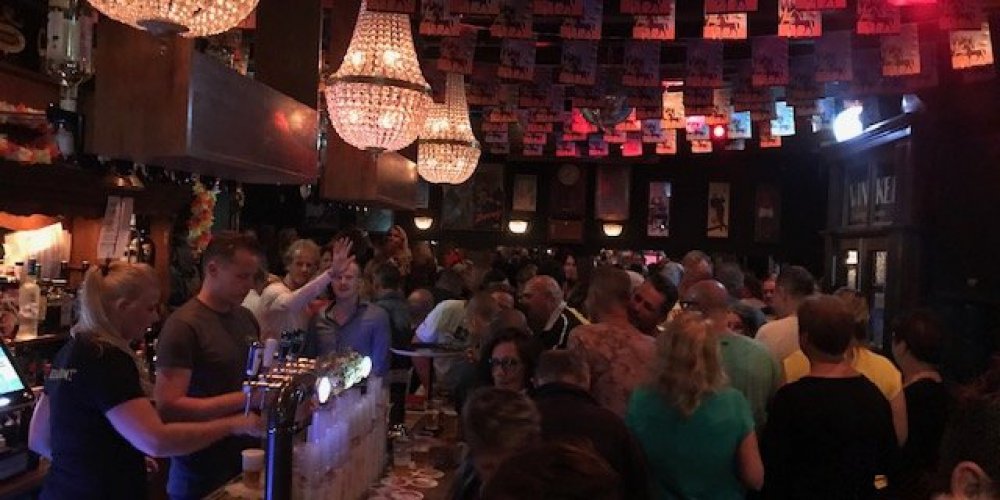 New interior and new name
The café was previously known as 'Motje', the nickname of the first owner and founder of this hospitality company – Jan Kwakman. Hence the new name "Ome Jan," which better suits the new decor. This has been completely renewed, but has been given a nostalgic character. Just the way an authentic Dutch pub should be.
At café Ome Jan in Volendam you can enjoy a drink at the bar or in the spacious patio. Guest often play cards, roll the dice or watch Formula 1 or football matches. Locals and tourists are mixed which gives new meaning to 'drinking beer with locals'!
Beers and wines
Even though Ome Jan in Volendam is an old fashioned, cosy Dutch pub, its equipment is completely up-to-date. The attractive and modern beer tap produces 'the best beer in town' and our wines and other alcoholic refreshments are worth an evening of tastings. ext to Amstel beer we always offer a choice of two special beers and one seasonal beer on tap. In addition, you can enjoy "Fun for Wine-ish" on Thursdays. On that day you can enjoy wines from the higher segment which you can order at a wholesale price.
But, next to a great night out, cafe Ome Jan also lends itself as a meeting venue. There's access to superfast WIFI and…a Dutch pub is always more inspirational than a stuffy office!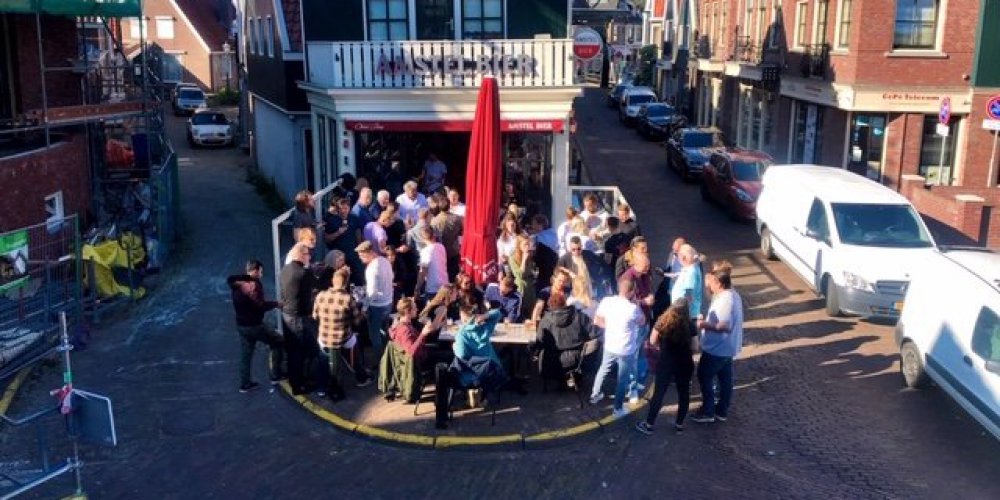 Dutch pub experience
Everyone will feel at home at the completely renewed Dutch pub with nostalgic character. Whether you're a local or a tourist – you'll always find the ultimate Dutch pub experience here! Ome Jan's team adds an extra dimension by offering a bistro menu with delicious filled Volendam flippen, flammkuchen and oma Dien's homemade meatball.
Come taste and experience it all at café Ome Jan in Volendam!

Reservations
Looking for a place to organize your party? Call us and come celebrate at Cafe Ome Jan!